the Tumblr of the Blog www.aloveisblind.com
photography by Sandra Semburg www.sandrasemburg.com

contact
about
BLOG
Ask me anything
October 6, 2014
(Source: aloveisblind)
October 6, 2014
(Source: aloveisblind.com)
October 6, 2014
(Source: aloveisblind.com)
January 24, 2013
more Backstage photos from the Hugo Boss show last week, with the best cast of models you will find in Berlin. I love the richs reds and blues and the cut-outs. My favorite look, the red pants and sweater on Danish beauty Nadja Bender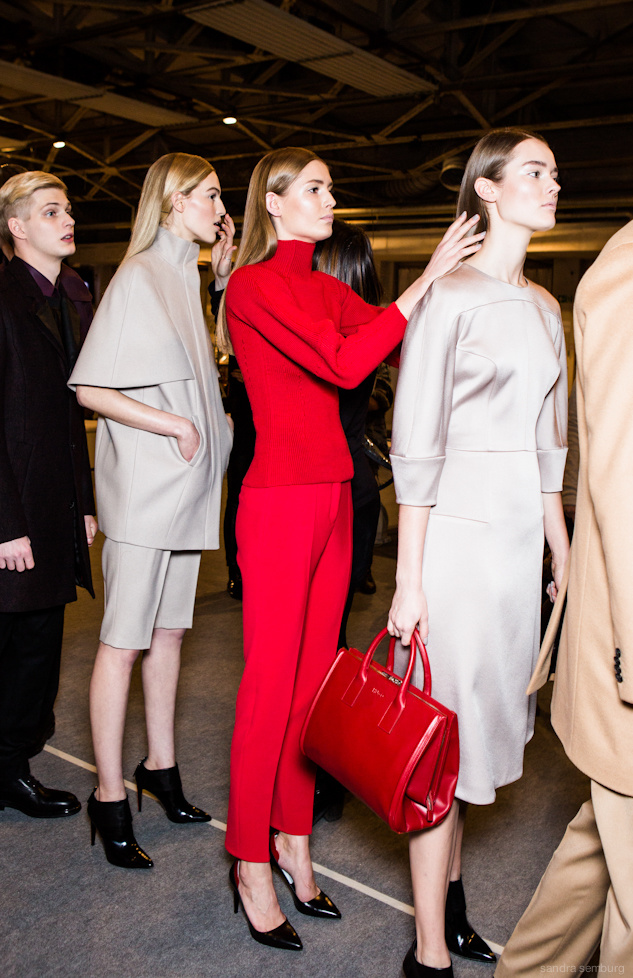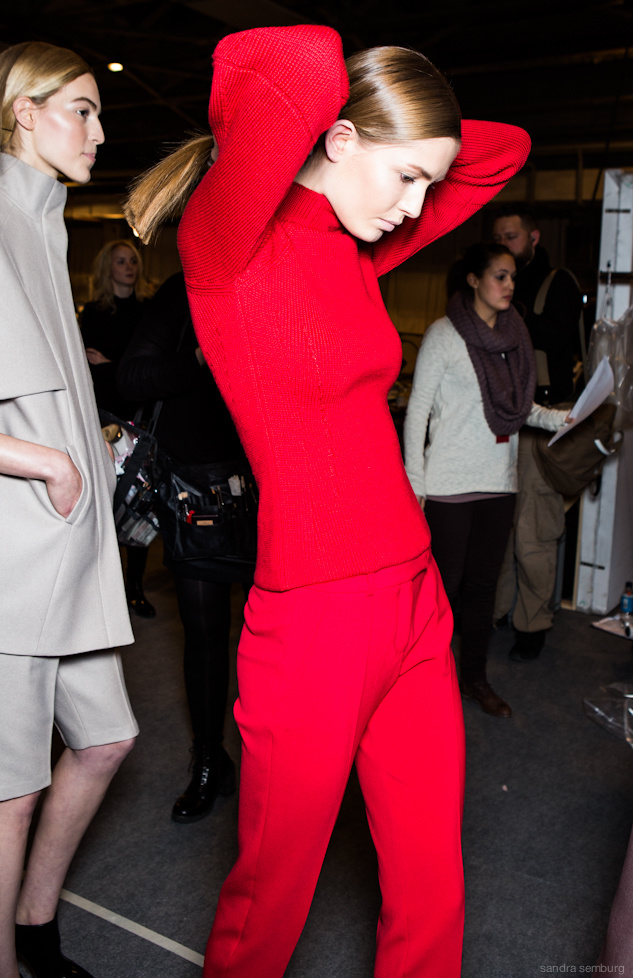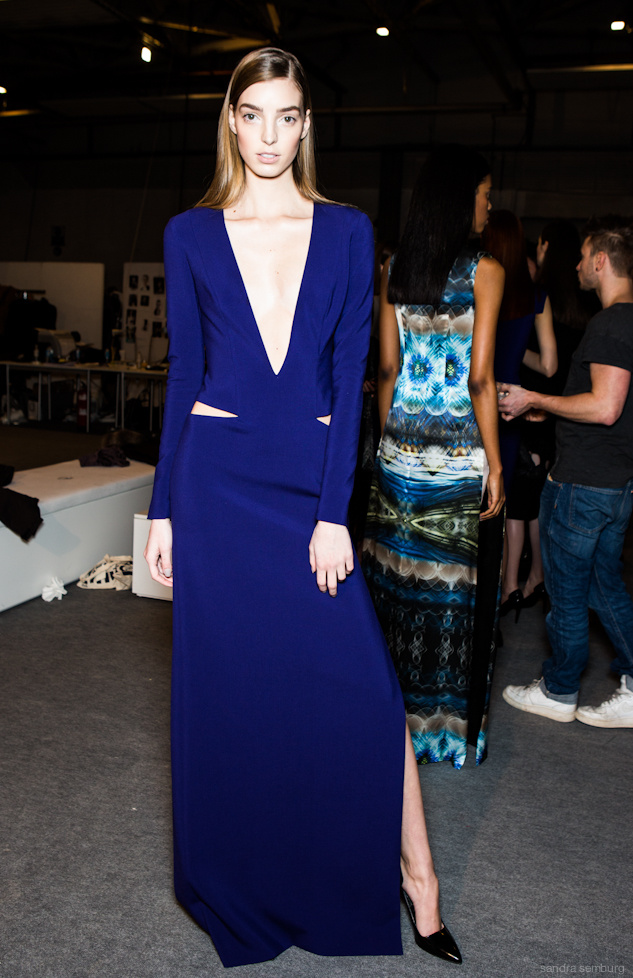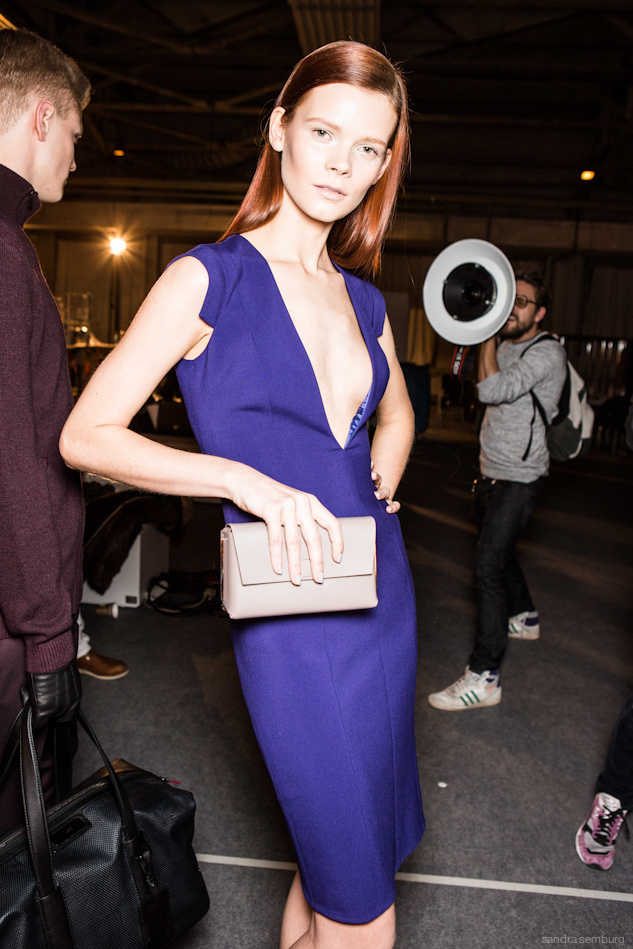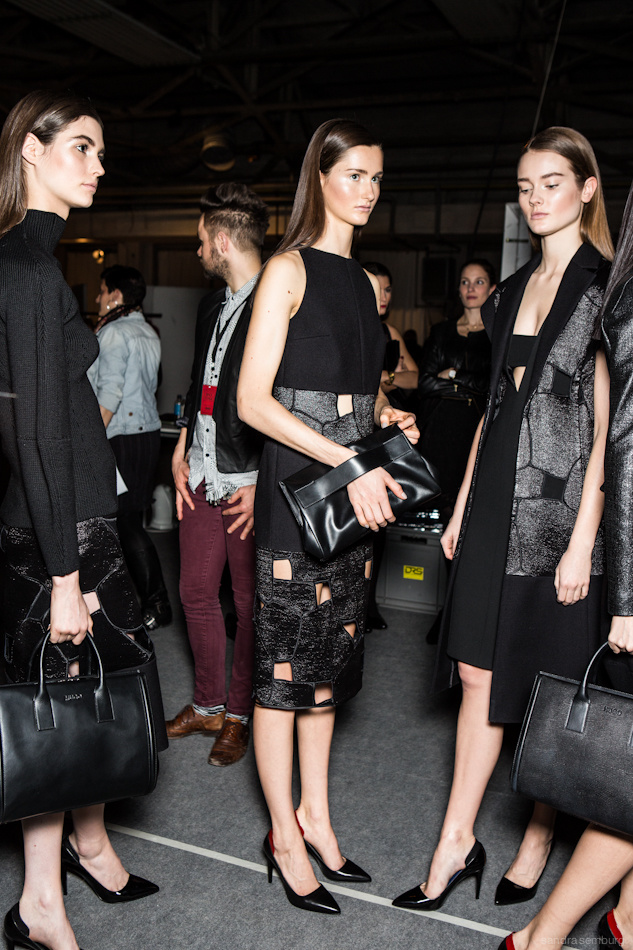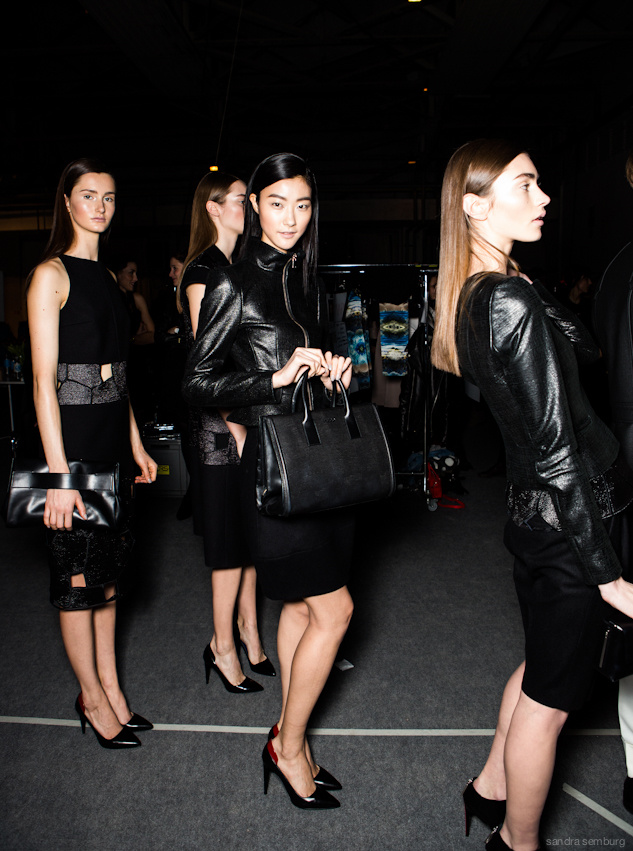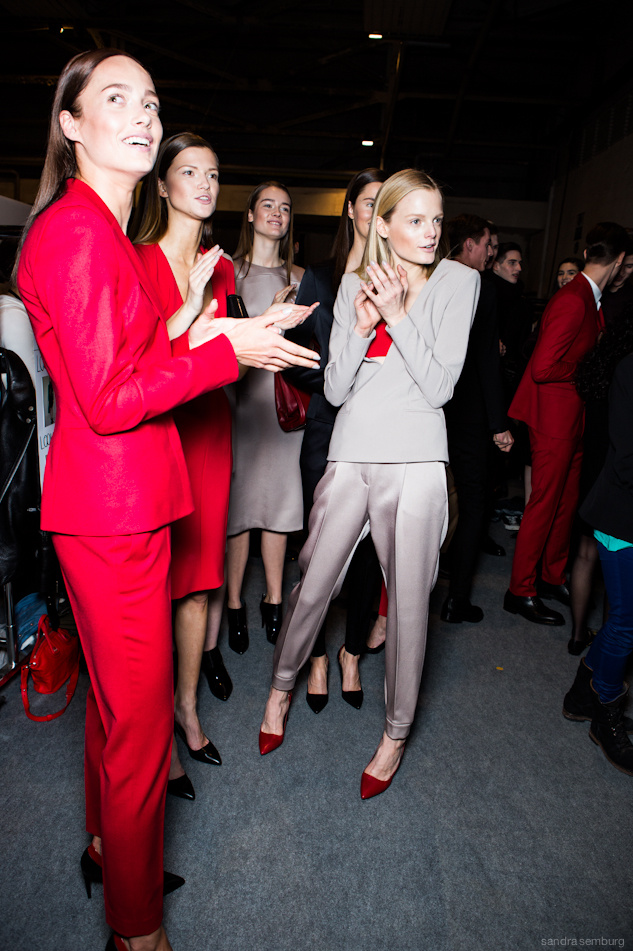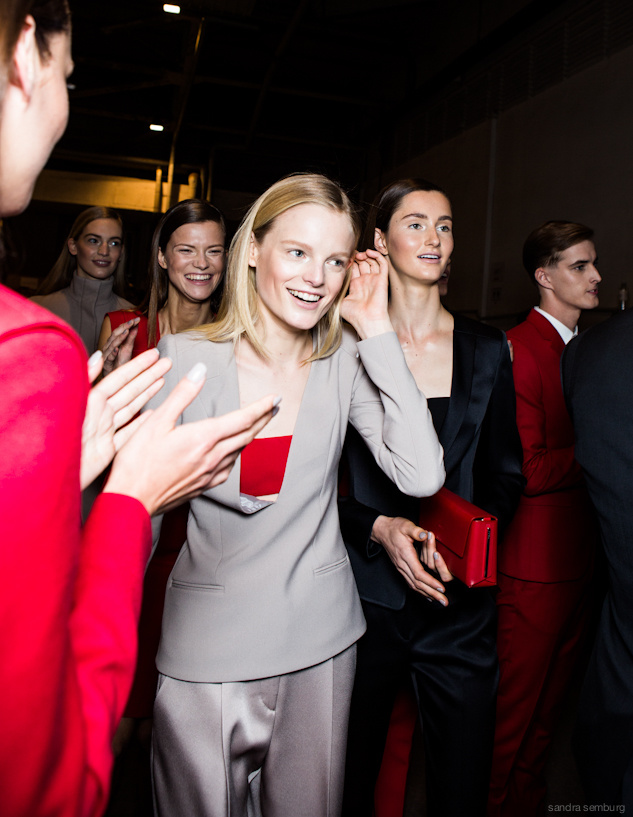 January 20, 2013
The hottest models backstage at Michalsky on friday, Franziska Frank and Antonia Wesseloh, make-up by Santé. Antonia is really owning up to her title as one of the top German models, she looked so grown up and super confident.
January 16, 2013
Bakckstage at Lala Berlin today. Do you like the cosmic print ? I think it would look great for a cocktail party and under artificial light on the dance floor.
January 15, 2013
Backstage details at Perret Schaad today. As seen before silks that look like liquid metal, red pants with lace tops and a new pattern inspired by paper sculptures of artist Peter Jap Lim.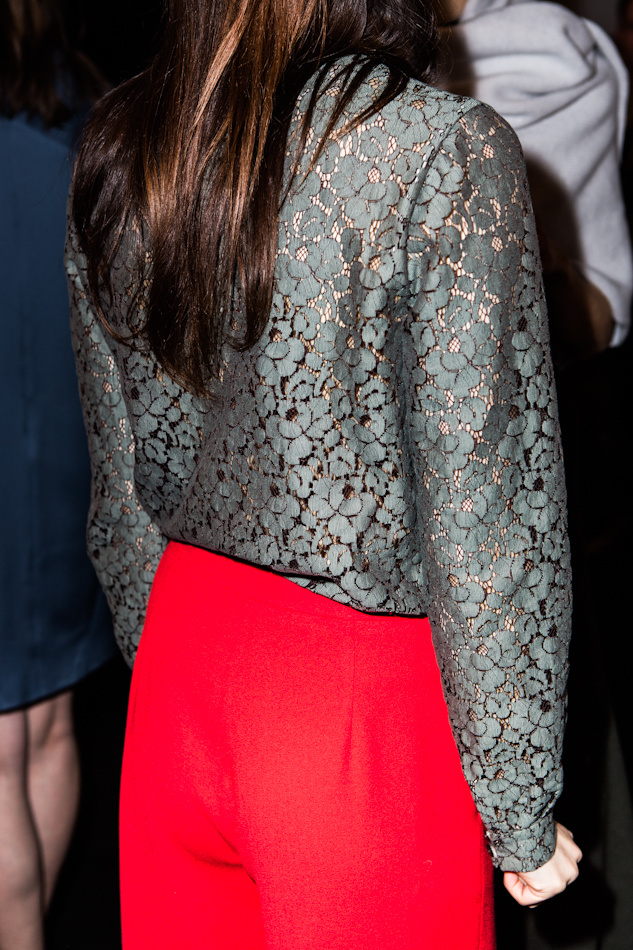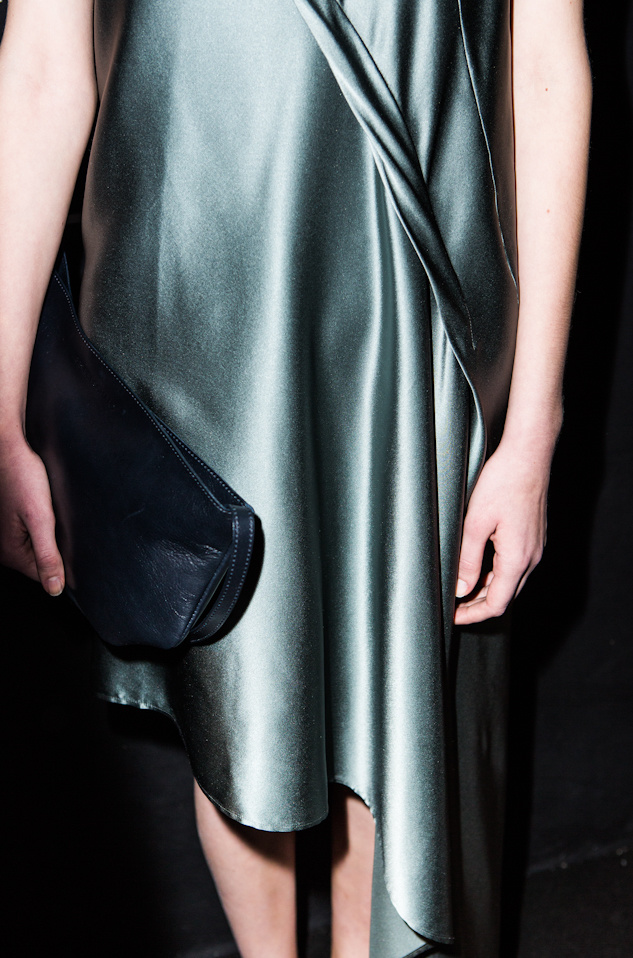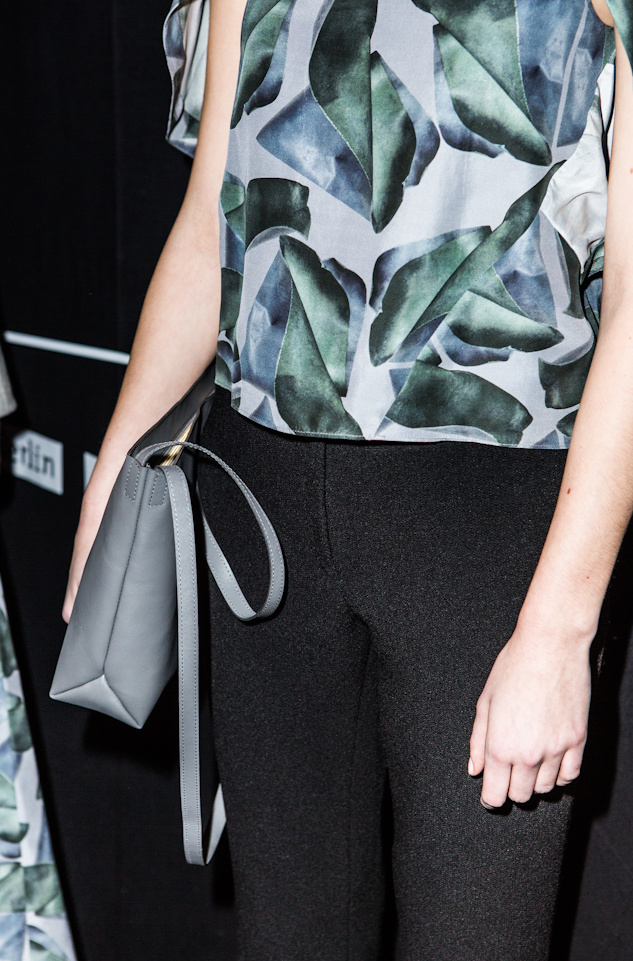 October 18, 2012
Carven ! I've been looking forward to post these backstage photos because I love the clothes, the atmosphere at Grand Palais and the models. There is something so adorable and chic about these dresses, it's a different type of Parisian girl, more polished ? It takes a bit of confidence to put on a piece by Carven, there is volume and shape, I might just start with that gorgeous white dress next season …
September 25, 2012
Backstage Alberta Ferretti in Milan
July 10, 2012
some more backstage moments at Hugo and some more of  Ava, what a great spirit this girl has ! and compliments to Eyan Allen who not only created a great collection but simply the nicest event at fashionweek in Berlin with space and cool air. 
I asked him backstage how he can stay so relaxed with everything going on around him, checking on make-up, fitting, giving interviews … He kindly responded that that is the secret, when he is relaxed and calm, so is everyone around him. Again, these are moments I learn from, and after all the stress of running around these weeks, it's time to get back on finding some calm, eating healthy, getting enough sleep and going to the gym …. yeah guys, let's see how long this will last but for now let's try and enjoy the summer !